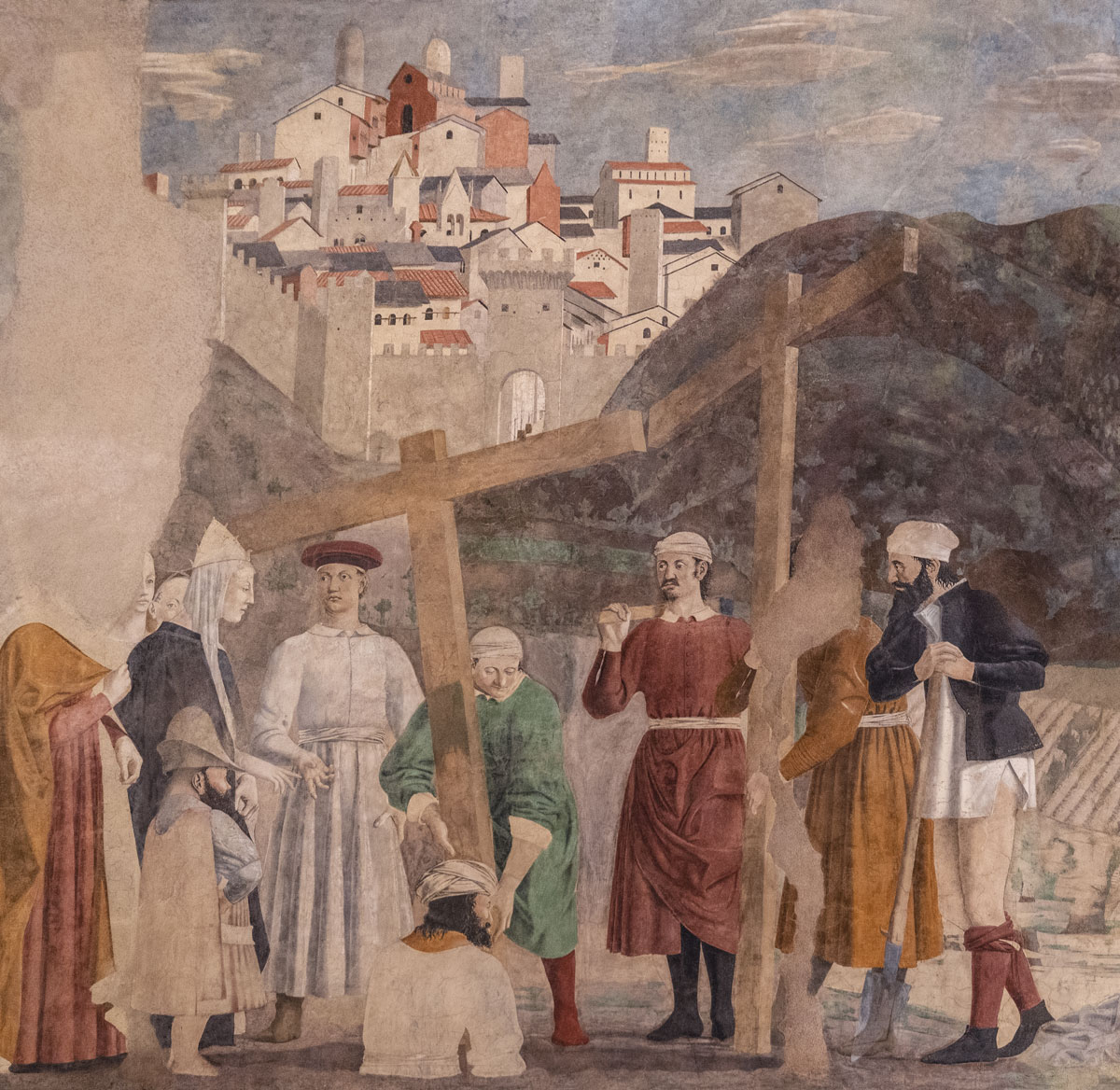 Art and history
Arezzo's rich history begins before Etruscan times, but it was the Romans that first gave it prestige. Traces of their passage are all over the city, but most of them were gathered within the National Archaeological Museum 'Mecenate' and its adjoining Roman Amphitheatre. Arezzo kept growing, expanding and evolving during the Middle Ages, through the Renaissance and straight to modern times.
Throughout the centuries, many artists left their mark in this city. In the Church of San Domenico, visitors can admire Cimabue's Crucifix, a stunning example of sacred medieval art, while the Church of San Francesco houses 'The Legend of the True Cross', one of the most iconic creations of Piero della Francesca.
Another especially influential artist for Arezzo was Giorgio Vasari. His works are housed in three different museums within the city: Casa Vasari, the Museum of Medieval and Modern Art and the Museum Diocesano. He is also responsible for much of the artistic architecture of the city. One of his masterpieces is the famous and majestic Palazzo delle Logge, in Piazza Grande. Besides housing one of Vasari's most famous works, Piazza Grande also represents the pulsating heart of Arezzo. It is, for sure, its most picturesque part: its characteristic trapezoidal shape and the numerous historical buildings that surround it astound visitors every day. Typical Tuscan restaurants and artisan shops peek out of the Palazzo delle Logge's vast arcade and overlook the square.